The current hospitality market looks forward to obtaining information about customer stays when designing targeted marketing actions, with the purpose of increasing customer loyalty.
Concept Software Systems has been working together with ORACLE Hospitality – former Micros Fidelio – in the development of integrated software solutions. The integration between Concept and ORACLE Hospitality, allows Hotels & Resorts to share their customer database.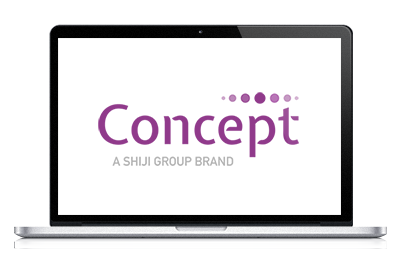 The multiple available interfaces between Concept and ORACLE hospitality software include, among others; Opera, Fidelio V8, Simphony, Micros 9700 and RES300.
Thanks to these integrations, the solution offered by "ORACLE + Concept" is the perfect binomial for the management of any hotel or resort. ORACLE facilitates hotel management, event management, and points of sales management, thus covering most of any Hotel or Resort needs.
Moreover, Concept and Concept Online provide a broader range of solutions for those establishments that offer a wider variety of leisure products and services:
Golf
Spa and Wellness
Sports
Rental
Medical Visits Agenda
Concierge Reservations
Hotel Shop
Transfer Reservations
Table Restaurant Reservations
The integration of these two leading software companies, offers a complete solution to the functional and operational needs of any hotel or resort worldwide.
The recent development of the Concept Online module, allows for the creation of a mobile environment that facilitates the commercialisation of Concept services, therefore encouraging customers to book different activities during their stay.
Concept Online is a fully modular SAS solution. The implementation of the different modules will be based on the needs of each Hotel or Resort.
Concept Online Golf
Golf Non-Members
Golf Members
Golf Tour Operators
Golf Revenue Management
Golf Offers & Promotions
Golf Academy
Golf Express Check-In
Concept Online Spa & Leisure
Spa Non-Members
Spa Members
Spa Revenue Management
Concept Online Member Zone
Member Zone Profile Information
Member Zone Account Statement
Member Zone Reservations
Concept Online Shop
Shop Online
Shop Voucher Management
Concept Online Additional Options
Google Analytics Integrations and Pixel Facebook
Reservation Bar on Customer Web Site
Additional Payment Gateway Integration
Discover Concept Software´s world in collaboration with ORACLE Hospitality, contact our sales team for more information.
About Conceptek
Concept Software Systems (CSS) international growth continues by incorporating new clients in key territories to their customer portfolio. From the most remote areas of Europe to Asia, through North America, Africa and the Middle-East.
This growth has enabled Conceptek to extend its presence to over 60 countries worldwide, enhancing its reputation as one of the leading golf & leisure software systems´ developer and distributer.
Concept Software is translated to 15 different languages; of those include multi-byte Chinese, Thai, Korean and Japanese all complimented by local language support.
Concept commitment to existing and potential customers, leads to the development of new features and functionalities to meet a wide range of customer requirements.
The constant development of our products allows for the customisation of each install, therefore adapting the system to each customer specific requirements. Moreover, we offer a 24/7 global support service and training network to guarantee our customers' peace of mind.